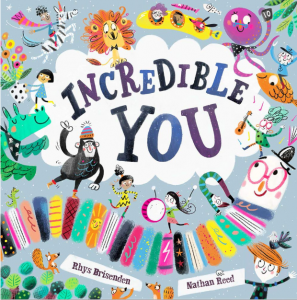 Have you ever had a bad day and wished that you were someone else?
This magical book takes a look at what it might be like to fly away from your troubles like a bird, bark out your anger like a dog in the park or just curl up and sleep like a cat. These are all very attractive options when you're feeling a little down, but do you know what's best? Being YOU, because YOU are INCREDIBLE.
The lyrical and exuberant rhyme whisks us off on a tour of all the wonderful things you can do – like sing songs, build things, dance, draw and touch your nose with your toe! It celebrates individuality and is fantastic for building self esteem in small children.