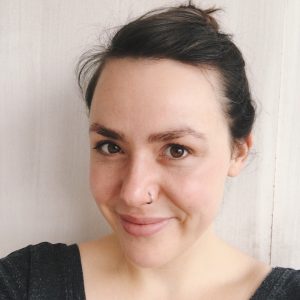 Tell us a little bit about yourself and your family
I'm Eloise, a mother, writer, and parent educator. I live in a house full of books in South London with my husband Sam, our daughter Frida who will be four in April, and our mischievous ginger cat Albie. We will be home educating Frida, and I'm inspired by a range of approaches including Montessori, Waldorf, Charlotte Mason, the Scandinavian model of education, the Forest School movement, and unschooling.
What is your daughter's favourite book?
Oh that is so hard – it varies from day to day. Like me, she's a real bookworm and will happily sit for hours whilst we read to her. Can I cheat and name a few? For non-fiction, she loves the brilliant Nature Storybooks series, Atlas of Dinosaur Adventures (this probably wins the award for the book I've been asked to read the most!), and Tiny by Nicola Davies has been a firm favourite for years now. In terms of fiction, it's just too hard to say. We've just read Mister Cleghorn's Seal by Judith Kerr which was brilliant.