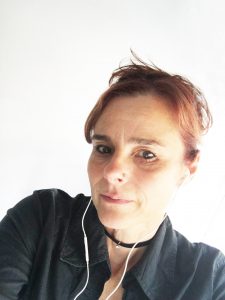 My typical working routine has changed enormously over the past year. Part of this is down to all the recent restrictions, but also because my youngest child left home in September and we started house renovations in February.
In the normal world, my days would include a mixture of working from home, travelling to schools and libraries to run workshops, and the occasional trip to London for meetings and socials.
But these days there are no journeys or jollies and all my visits have gone virtual.  So here's a flavour of how life has been for this author during the last 14 months.
My day starts around 7.15 with a cup of tea in bed from my lovely husband.
As soon as I can blink my eyes into focus, I open up Instagram and upload my morning posts. At the moment I'm in the middle of a blog tour for a new book When a Dragon Meets a Baby. It's the fourth blog tour I've organised this year for new titles including: Mini Monsters, Can I be the Best? Meet the Oceans and Sonny Says MINE!  It's also rather lovely to read and repost nice things that other people have said about my books.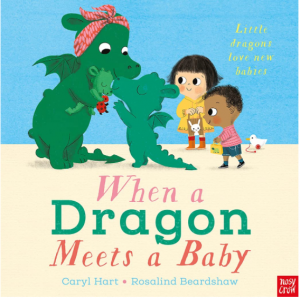 Here's my author Instagram: https://www.instagram.com/carylhart/ and Twitter: https://twitter.com/carylhart1
Next, I publish my book review of the day on Discover Children's Books, a blog and instagram account where I review picture books created by other people.
You can visit my blog here: https://discoverchildrensbooks.blogspot.com and my instagram account here: https://www.instagram.com/discover_childrens_books/
As our house is currently being renovated, our "kitchen" comprises a fridge and microwave in the bathroom. So I shuffle along the landing to make my morning porridge scroll through facebook while I eat.
Before work starts in earnest, my husband and I walk round the block together, talking about the renovations and sharing work or family stuff along the way.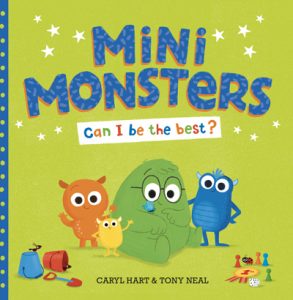 So what does work look like?
Well, this year, my whole life has gone virtual. Here are some things I've done in the last two weeks:
Run a virtual author & illustrator event for Meet the Oceans as part of the Wee Write Festival, run by Glasgow Life.
Garden meeting with neighbour who is also my new web designer to talk about progress setting up a new website.
Take adult daughter to her voluntary job.
Phone call with Inspire Culture, Nottingham's Library and cultural services to discuss next steps for my role as Author in Residence. As part of this project myself and artist Billy (aka Alex Godwin) have been working with a school in Nottingham to create wildlife poems, stories and artwork. I'm also working on my own poems written from the perspective of four different global habitats. The work is going to be displayed at an exhibition at West Bridgford Library over the summer and Alex and I will be running workshops over the summer holidays. The whole project supports this year's Summer Reading Challenge, Wild World Heroes.You can find out more about it here: https://www.inspireculture.org.uk/arts-culture/community/artist-author-residence/wild-walls-and-words-2021/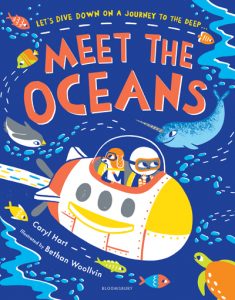 Liaise with supporters on Instagram to agreed dates for upcoming promotional tour.
Take the washing to the laundrette and work on some poems while I'm waiting.
Grapple with my new accounting software to set up and send out invoices. Chase up clients who are late paying their bills. Email and speak to my agent to try and locate missing paperwork. Eventually find it in my Spam folder. Log back on to sotware and to try to find the transactions I have just spent three hours inputting. Swear a lot, then give up and go and make a microwave mug cake in my bathroom.
Edit articles written by academics from Sheffield University acoustics department. These will be published in online journal Frontiers for Young Minds. I'm helping ensure the stories are suitable for readers aged 8-15. You can take a look at the journal here: https://kids.frontiersin.org/articles
Tech check for virtual author event for Kirklees Libraries Adventures Live for Meet the Oceans live event. You can join this event LIVE or watch it back here: http://www.kirkleeslibraries.co.uk/lal/
Phone call with my agent to discuss outstanding projects, and new opportunities.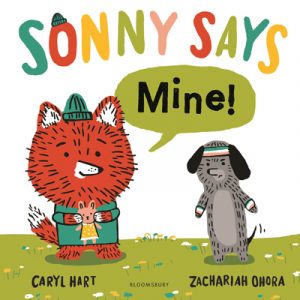 Create a new baking activity for my book Sonny Says MINE! Using a recipe created by my friend at @baking_with_kids on Instagram. I'll be formatting this and designing it up in photoshop to add to my stock of free downloadable book resources. You can see them all here: https://www.carylhart.com/about/book-activities
Meet with my editor at Bloomsbury to discuss Book 3 in the Sonny Says Series. We chat through the various topics we might consider and talk about how the book might work and when they need my first draft.
Message my friends and ask if anyone knows a decent bookkeeper.
Write another poem for my Author in Residence job. Read it out loud. Feel happy.
Email my editor at Hachette to find out if a proposal we put together has made any progress.  Do a happy dance when I discover that everyone loves the concept and that an offer may well be on its way.
Book a hair appointment. Groan inwardly when I learn that the first available date is three weeks away.
Wash up yesterdays pots in the bath.
Look at artwork roughs for a new book I'm publishing with Bloomsbury and discuss adding an extra character to the images to cater for the U.S. market. Feel happy and a bit overwhelmed when I learn that it's going to be their lead picture book next year.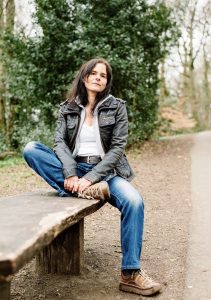 As you can see, the majority of my time is spent doing non-writing activities! When I'm working on a book, I usually spend 3-4 hours a day, three or four times a week on research, planning and writing until I have a first draft. Then there are many rounds of rewrites and edits to do, as well as looking at and agreeing artwork roughs, colour roughs and proofs. But feedback from editors comes in fits and starts so it's always good to have several projects on the go at once.
I have an alarm on my phone set for 5.00 pm to help me move away from the computer. These days, I'm not generally running children around, and I can't cook dinner because we have no kitchen. And there's no gym to go to either. So instead I set an alarm for 5.00 pm and try to end my working day. Sometimes, I'm still sitting at the computer until 7.00, but most days I get up from my desk and do a workout or go for a run. Tonight, though, I'm meeting some friends for a wild swim in a nearby reservoir. Exercise is my sanity and my happy place.
After exercise, it's a microwave meal and a box set with my husband. While we're watching, I'll often be back on social media – re-posting and creating instagram stories and replying to messages until around 10.00.  So really, there are only a couple of hours in the day that I properly switch off.
I think I need a holiday.
Caryl Hart