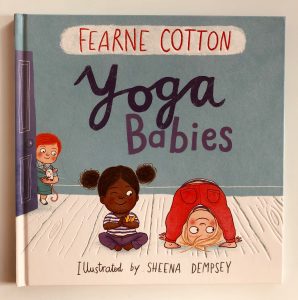 This is a really cute little book about the calming power of yoga.
Beautifully illustrated, it shows lots of small children trying out different and fun yoga poses as part of their everyday lives. We particularly like the little girl in her messy playroom trying to do a bridge pose whilst her little brother tries to drive a car under her!
It's designed to introduce you to baby yoga but works really well as a rhyming story book even if you have no interest in yoga.
Buy it now: http://amzn.to/2zcrtaY