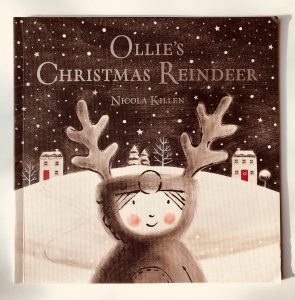 Our Christmas tree is going up tonight so it seems appropriate to review our first festive book!
I love Ollie's Christmas Reindeer by Nicola Killen because, instead of focusing on Santa and presents, it is all about the magic of Christmas. Ivy loves the beautiful pictures and she especially likes the little cut out sections which allow you to peek from one page to the next.
The story is about a little girl called Ollie who is awakened one night by the sound of bells. Mesmerised by the snow she sees outside her window, she decides to follow the sounds to see where they lead. She finds herself in a wood and spies a collar dangling on a tree.
Is that a Reindeer she sees in the distance? Adventure awaits!
Buy it now: http://amzn.to/2BE2wEb