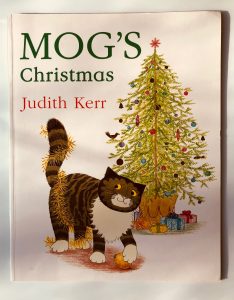 Preparations for Christmas are underway at Mog's house and he is not a happy cat.
Everyone is busy, there are too many people in the house and to top it all off someone has brought a tree in to the living room. A tree!
He escapes to the roof but it begins to snow and he soon gets cold.
Will Mog's family be able to coax him down and show him just how lovely Christmas can be?
Buy it now: http://amzn.to/2BTJ49D