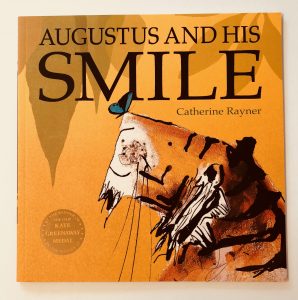 Poor Augustus the tiger is sad. He's lost his smile and he can't find it anywhere!
Determined to find it, he sets off on a quest which takes him to the top of the tallest trees, the bottom of the deepest oceans and the peaks of the highest mountains. Will he find his smile at the end of his journey, or is it just possible that it has been with him all along?
Ivy loves tigers and the beautiful illustrations (by the author, Catherine Rayner) in this book mean she pulls it down from our shelf to be read again and again. The pictures are simple but you can really feel every emotion that the tiger feels.
The story is  a lovely exploration of the wonder of nature which ultimately shows that it's the simple things in life which makes us happy.
Buy it now: https://amzn.to/2GgYWlm