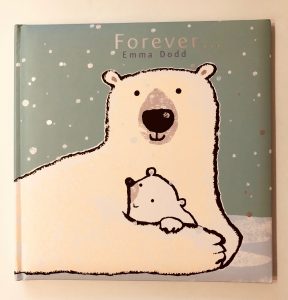 This little book about a parent's love for their child is super cute and may have made me well up a little the first time Ivy and I read it together!
The gentle rhyme reassures your child that you will always be there for them in their life no matter what they are going through. Whether they are happy or sad, smiling or scared you will always walk besides them and help them in any way that you can.
The illustrations are delightful and really evoke the spirit of the book. Our version has shiny silver patches for the snow which Ivy really likes.
It's not explicit within the book (but then i'm no polar bear expert!) but the back cover says that this is a daddy polar bear which is a lovely touch as so many of these types of books feature a mother instead.
Buy it now: https://amzn.to/2Hzc5La