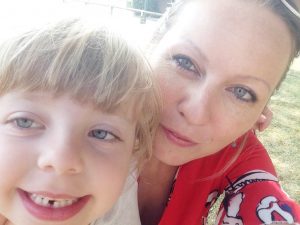 Hi Clare! Tell us a little bit about yourself and your family
My name is Clare, I own an independent card and gift shop on Carshalton High Street called Calladoodles. When I set up the shop over eight years ago I wanted to bring a bit of the colour and the feel of Brighton to Carshalton. Although we have had to change and adapt over the years it's stayed true to that dream in a lot of ways, but the children's books and gifts have become more of a focus with the arrival of my children. I live in Carshalton, Surrey with my two children Chloe (5) and Zak (2). 
What are your children's favourite books?
They rarely agree but one book both my children love is 'A Squash and a Squeeze' by Julia Donaldson and Axel Scheffler. It is funny but it's funnier watching them laughing at it. Like all of their books there are bright lively pictures and a lovely rhythm to it which makes it really nice to read and listen to. They love listening and singing along to the original Play School song version on You Tube too (it's great!) sung by Derek Griffiths and Floella Benjamin.
Which book do you most like reading to them and why?
Having always had trouble with getting my children to sleep (particularly with my oldest who still needs very little sleep!) Yasmeen Ismail's 'Time for Bed Fred' holds a very special place in our home. The illustrations are so energetic, dramatic and bright. Fred is a mad, messy, disobedient dog who causes havoc all over the house in the run up to bedtime. It's funny because like my children Fred will do literally ANYTHING to avoid going to sleep! It always gets a laugh and my two-year-old has a lot to say about the 'naughty doggy' even though we all know he has a lot in common with Fred!
What was your favourite book as a child?
My all-time favourite book was 'All About the Bullerby Children' by Astrid Lindgren. They were sweet, innocent stories about children growing up in rural Sweden. Maybe I loved skandi style even then?!
Who is your favourite illustrator and why?
Choosing a favourite illustrator is so difficult! We work with so many illustrators and I just love Kali Stileman's work ('Peely Wally'). But, 'A First Book of Nature' by Nicola Davies is just beautiful. Every page is a work of art and Lizzy Stewart's 'There's A Tiger in the Garden' is gorgeous too.
What do you look for when shopping for a new book for your children?
Even when I'm buying books for Calladoodles I always have my two in mind. It's worth bearing in mind you may end up reading the book repeatedly for months so it has to be good and easy to read – not too many tongue twisters! I like the books that have a clear story and strong characters that you can talk about with the kids. But having said all that, if I see a book with a dachshund in it I will always stop to consider it because my little boy Zak thinks sausage dogs are absolutely hilarious!
Sometimes the simplest stories are the best (for example Jon Klassen's 'I Want My Hat Back', Eric Carle's 'The Very Hungry Caterpillar' or 'Oi Frog' by Kes Gray and Jim Field) but of course lovely bright bold illustrations attract my attention and then I look for humour and a story with longevity.
In the past I've looked to books to help us prepare for new starts, for example 'Starting School' by Janet and Allan Ahlberg. Books have also helped us at difficult times too. Books like Debi Gliori's 'No Matter What' were hugely helpful at a time when I didn't have all the answers.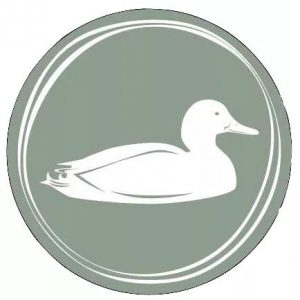 About Calladoodles
Calladoodles is a family-run, independent gift and award-winning card shop in Carshalton Village, Surrey. A mum and daughter team started the business six years ago with a heart for old-fashioned high street shopping. Since then, the team has grown, and we now have a fantastic all-girl staff team.
We have a passion for beautiful gifts, cards and homeware and love creating amazing displays and keeping up with all the latest trends (and starting some of our own too!).
At Calladoodles, we pride ourselves on providing the very best one-to-one customer service. We love our community and do our utmost to create a special experience for our customers. We try to combine a traditional high street shopping experience with a truly independent feel. We hope that when you visit us you will feel our enthusiasm and energy for what we do!
Find us online at https://www.calladoodles.co.uk/home/
Follow us on Facebook, Instagram and Twitter for gift inspiration