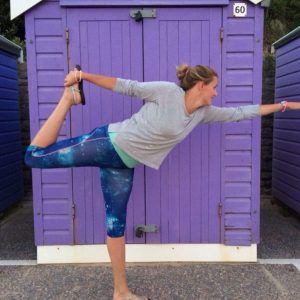 Hi Gemma! Tell us a little bit about yourself and what you do
I am a Montessori Directress working at 'Kids Love Nature' Kindergarten, where we follow Forest school, Montessori and Reggio Emilio ethos. The nursery is located within a country park. I also teach Children's Yoga every Saturday morning. I teach Yoga to children from 3 years – 9 years old.
How do you incorporate books in to your children's yoga classes?
I love hunting for good children's books in charity shops and at the library. I choose books that have animals or a nature theme as I am very much in to the outdoors. With my younger class I tell the story and we do poses which are relevant – for example with Dear Zoo we do elephant, frog and snake poses. The children often have read the book already or I choose what I think is a new book. Today I choose 'The Old Lady That Swallowed the Sea'. The children had all read 'The Old Lady That Swallowed A Fly', but not this one.
Which books do you most like reading to your class and why?
I like to look at books that are going to give the child some interest and perhaps maybe ask the parents to purchase. I am very keen to promote the children reading. At the end of each lesson I loan out a yoga book a bit like a children's book. We are currently passing around Fearne Cotton's Yoga Babies and Tree: Seasons Come, Seasons Go.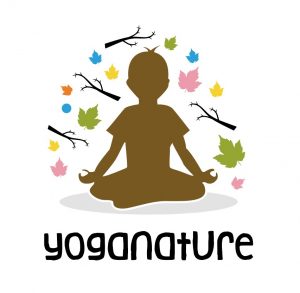 What was your favourite book when you were a child?
My all-time favourite books as a child were The Twits and The Hobbit. I had an amazing teacher who read both books to us every afternoon before home time and the way she told the story was so gripping. She did the most amazing actions and had so much expression and passion for reading that it rubbed off on me. I hope in my setting and my yoga classes that this story telling passion comes across.
Do you have a favourite children's bookshop? What makes them great?
My favourite book shop has to be The Crooked Book in Bournemouth. It has a lovely coffee shop and it also does second-hand books and vintage household pieces, so I can pick up some kitchen bits whilst hunting for a good book!