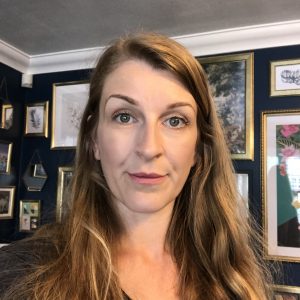 Tell us a little bit about yourself and your family
Hi I'm Meg from Stockport Birth Services. As you can tell from the name, I'm based up in Stockport but I cover lots of the Greater Manchester, Cheshire and Derbyshire area, providing pregnancy and postnatal services. I live up here with my husband Ed (38), three children Sam (10), Emilia (7) and Adelaide (3), as well as being owned by 3 cats.
We're all big book lovers, with a huge variety of tastes between us. It makes me so happy to see the children settling in over a good book. I used to stress over what they read and try to push them to expand their selections but a wise person told me it's better that they read what they love rather than be turned off reading so I really make an effort only to make suggestions if my advice has been asked for. That said, I can't WAIT for them to read some of my favourites.
What is your youngest daughter's favourite book?
Adelaide loves The Paper Dolls by Julia Donaldson and Rebecca Cobb. She loves the illustrations and the song they sing; we often all have to pretend to be the dolls and hold hands flying through the wind! Her favourite is Flo with the Bow, and somehow I also end up being Fred with one Eyebrow. We can't read the story too often though as it makes Ed sad!
Which book do you most like reading to your children?
My absolute favourite to read to the kids is Neil Gaiman's Blueberry Girl. It's such an inspiring and beautiful book. It makes me want to be a better person for my children and it gives me hope that one day the generation we're raising will smash the hell out of the patriarchy.
What was your favourite book when you were a kid?
As a young child I loved Each Peach Pear Plum by Allan Ahlberg and Janet Ahlberg. As soon as I got pregnant the first time I bought a copy and started reading it to bump; it's still the book we recite if any of them are having trouble sleeping. The gentle rhythm of it is perfect to calm everyone down and help induce sleep! As I got older I really got into The Chalet School series, to the point I collect them still. I'm looking forward to the children reading them – but they're not allowed to touch my expensive hardbacks!
What do you look for when shopping for new children's books?
I have two different criteria when buying books for the children. They either have to satisfy a sentimental itch of my own, or they have to promote diversity and inclusion. It would be great if they could do both. It's really really important to me that my children see a full range of characters in their literature to normalise the people they see and the things that they do, especially when they're breaking traditional stereotypes and norms.
What would you like to see more of in kids' books today?
Lots and lots and lots more breaking of traditional gender roles. Some authors are really starting to do well at this but there's still far too many cutesy princess and little monster books out there. I love my kids getting books as presents but if I get one more sparkly pink book for Adelaide I'll scream!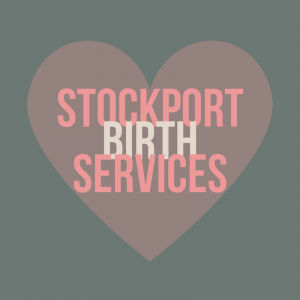 About Stockport Birth Services
Stockport Birth Services was created in 2016 to help the local community achieve a better birth and postnatal experience. At the core, I run hypnobirthing antenatal education classes which give women all the information the need to make informed decisions about their care during pregnancy and labour, so they can experience a positive birth. I've recently launched a hypnobirthing pack that people can use in the comfort of their own homes away from group classes, which I'm super proud of! Wherever you are in the world you can access this amazing set of relaxations that will help you relax into your pregnancy and prepare a positive mind for the upcoming birth.
www.stockportbirthservices.com