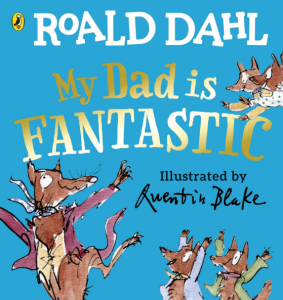 Most parents of my generation can't wait to introduce Roald Dahl books to their children, and this gorgeous board book all about dads is the perfect primer.
At just 16 pages it's a short read but there's a lot of nostalgia squeezed in. Dads are fantastic just like Mr. Fox. They are giants like the BFG. They are as mischievous as monkeys, do magnificent whizzpops and sometimes they can be twits, but they will always be there for you.
And of course, the jolly rhyme is accompanied by Quentin Blake's classic illustrations.
This is a great introduction to Roald Dahl and the chunky board pages are durable enough for you to enjoy it many, many times with babies and toddlers.
Buy from Bookshop.org and support independent bookshops: https://uk.bookshop.org/a/155/9780241430217
Buy from Amazon UK: https://amzn.to/2Y04dsL
Note these are affiliate links and Ivy's Library will receive a small commission if you choose to purchase through them.