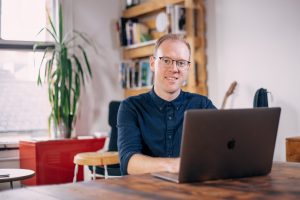 Tell us a little bit about yourself and your family
My name is Jon Richards. I am a Brand Identity Designer and along with my business partner Dan, we are Obladee. I live in Swindon with my wife and two young children, Emily aged 3 and Alice aged 1.
When our eldest daughter Emily was born, a friend gifted us a Hairy Maclary book along with the advice of reading a book everyday before bed from the day they are born and we have done so ever since.