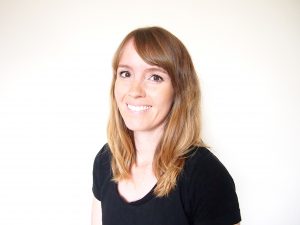 Tell us a little bit about yourself and your family
Hi! I'm Ruth and I am the owner/creator of The Little Black & White Book Project, monochrome animal illustrations for babies and toddlers in the form of books, flash cards, prints and accessories. After 6 years overseas in Singapore, we moved to Bristol in 2017 and I live with my husband and my little boy who is 2.
What is your son's favourite book?
My son is a real little book worm! We've read to him since birth and it's now his go-to activity every morning and of course at bedtime. His favourites change weekly but he usually comes back to the same few time and time again. So I'd probably say Paddington by Michael Bond would have to be right up there for him, but like most toddlers he's also really into Room On The Broom and Zog at the moment too, I think he likes the lyricalness (if that's a word?) of the stories.
Which book do you most like reading to them and why?
I really love The Snail and the Whale by Julia Donaldson. I think the subtle messages about conservation are important but also the sense of adventure it conjures up, the fact this tiny snail goes around the world seeing amazing sites with an animal that is seemingly his opposite. It's really charming and optimistic.
Who is your favourite children's author?
I think my favourite children's author has to be Roald Dahl. A bit too grown up for my son right now but I can't wait until he is old enough to get stuck into those stories. I grew up on Roald Dahl and as an adult have also enjoyed his short stories and flying tales, he's just such an institution and I love his imagination and the wonderful worlds and language he conjures up. I really hope my son falls in love with him as much as my husband and I did. I also adore Quentin Blake's illustrations, they're just the perfect accompaniment to Roald Dahl's style of writing.
What would you like to see more of in kids' books today?
I think I would like to see children's books, especially for very young children, be more mindful of gender equality. Many of the books really stereotype mummy and daddy roles or girl and boy roles. Or they make a big deal out of girls being able to do something too, like it is out of the ordinary. If we are speaking to our children about this at 1 and 2, then we're already giving them barriers and hurdles to overcome and this attitude remains the norm. Let's capitalise on their beautiful innocence and ability to not label anyone by making sure stories don't subscribe to adult prejudices.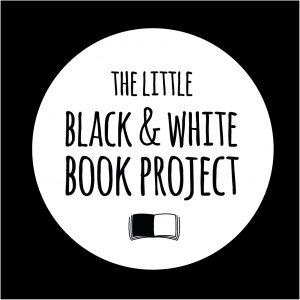 About The Little Black & White Book Project
Did you know that black and white registers the strongest on a new born baby's retina? Strong visual signals to the brain stimulate brain growth and therefore faster visual development.
The Little Black & White Book Project brings to life animals from around the world as black and white illustrations, in the form of books, flash cards, prints and accessories. We donate 25% of our profits to wildlife charities and we believe that people and planet can both profit. Our mission is to inspire the next generation of animal lovers from as early an age as possible.
Find us at www.blackandwhitebookproject.com
On Instagram @the_little_bw_book_project
On Facebook @thelittleblackandwhitebookproject
On Twitter @bw_book_project
And email [email protected]