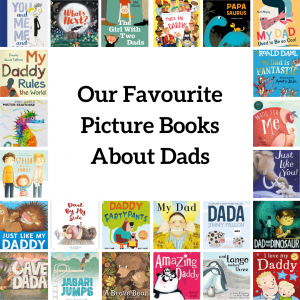 Sunday, June 21st 2020 is Father's Day in the UK, so to celebrate we have put together a collection of our favourite books about Dads.
It's a varied list which includes books which make great gifts, bedtime stories with strong father figures and even some beautiful poetry.
We have dads of many different races, bearded dads, gay dads, tattooed dads, animal dads, flatulent dads and if you look closely you'll even spot a book with a pregnant dad  (spoiler: he's a seahorse – but still!).
We'd love to hear about your favourites too. What would you add to this list?