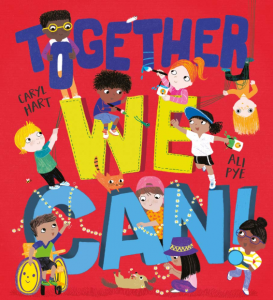 Since Ivy started nursery in January we have had lots of conversations about friendship, and this gorgeous book from Caryl Hart and Ali Pye has helped pull all of those strands together.
The gentle rhyme explains what friends are and what you can do for each other to make your days a little brighter. From helping each other in the classroom through to scratching an itch they can't reach, we see a diverse group of children revel in the company of their friends.
Sometimes friends are very similar to you and sometimes they're different. Sometimes they live close by and sometimes they live far away. Whatever the nature of your friendships, we see that they enrich our lives in many different ways.