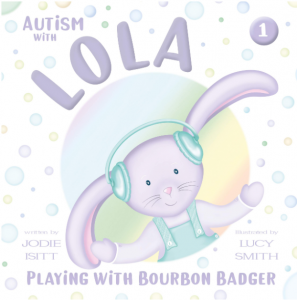 Lola the rabbit loves her art lessons at school. The splashing and sploshing of paint completely consumes her, until the bell rings for playtime and her happiness comes crashing down.
Lola is autistic and has a demand avoidant profile. This means she does not like loud noises or being told to stop an activity without any warning. As the children crash and bang around Lola becomes increasingly distressed.
Outside in the playground her discomfort continues. She doesn't know how to join in with the other children and is scared of being rejected if she does something wrong.