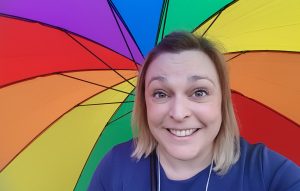 Tell us a little bit about yourself and your family
Hello! I'm Jaime, I'm a copywriter and editor based in Berkshire and I have three children – 12-year-old identical twin boys and a 2-year-old daughter.
What are your children's favourite books?
All 3 of my children adore books – a huge relief as I do too! My youngest has several favourites, but the current number 1 is Cave Baby by Julia Donaldson. Mae is very much into babies at the moment, so I think that's the main appeal of this particular book. She also loves the animals in the story – woolly mammoth and sabre-tooth tiger. She loves to roar at the moment, and this book provides the perfect opportunity 🙂
Which book do you most like reading to them?
I've always found reading to my children so special. The intimacy, the physical closeness and the shared discovery of magical new worlds is like nothing else. It's so true that there's no app like mummy's lap.
Because there's a 10-year age gap between my sons and my daughter, it's been such a joy re-reading the boys' old favourites with Mae. The boys also adore reading to their little sister, and it makes my heart melt whenever they do.
The book I most love reading to Mae at the moment is The Paper Dolls, although it makes me well up every time I read it. Such a sweet, simple story that carries with it such important emotional messages about impermanence, grief, memory, time, love and loss. It's another Julia Donaldson book (big fans in this house) and it's just so beautiful. The sweet, scribbled illustrations by Rebecca Cobb pair perfectly with the text, too.
What was your favourite book when you were a child?
I have such vivid memories of my own mother reading Enid Blyton stories to my sister and I, so I will always have a soft spot for her. The Adventures of Pip is probably the one I have the fondest memories of.

Who is your favourite children's author?
I'd have to say Julia Donaldson – there's so much more to her than The Gruffalo. Books like The Detective Dog, The Everywhere Bear, and The Princess and the Wizard are so clever yet still accessible, warm, and beautiful. And she works well with a huge range of illustrators which gives her books variety.
What would you like to see more of in kids' books today?
More female characters, and strong female role models. See:
https://www.theguardian.com/books/2019/jun/13/highly-concerning-picture-books-bias-worsens-as-female-characters-stay-silent
children's authors Elena Favilli and Francesca Cavallo and their library experiment entitled "The Ugly Truth of Children's Books" https://www.facebook.com/watch/?v=1596694693691853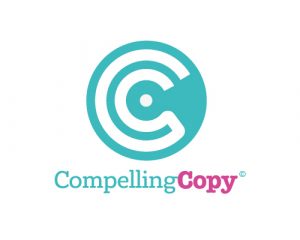 About Compelling Copy
Jaime's a lead copywriter and editor, specialising in digital content. She helps insanely busy, ambitious entrepreneurs to attract and engage their ideal clients with SEO-savvy website content, blogs, social media and emails. As well as a Journalism degree, she has over 20 years' experience in print and digital media, across internal and external comms.
Check out her business Compelling Copy here!