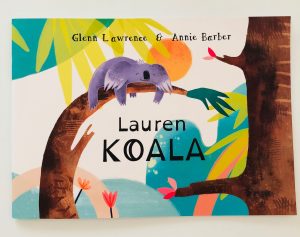 In the last few months we've read some fantastic self-published books and 'Lauren Koala' (which was recommended to us by one of our Facebook followers) is one of our faves.
The story is about a little koala called Lauren who loves to make people feel better by giving them a hug. All of the animals in the jungle know that if they feel sad Lauren will be there to comfort them. As a result, it's a happy, joyful place filled with love.
One day, Lauren Koala hears about a rhino who is very sad because his mummy died when he was little. Determined to help, she sets off on a long journey to find him, cuddling lots of other animals along the way.