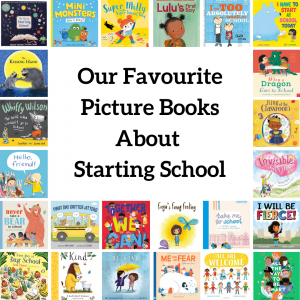 Ivy starts reception in September so in recent months we have amassed a lot of books to help prepare her for this exciting (and potentially nerve-wracking!) experience.
There are hundreds of books out there about this topic so I have put together a collection of our 24 favourites to help you choose the ones which are best suited to your own child.
Along with books which are specifically about the school experience, I have included titles which focus on other helpful topics like making friends, showing kindness and helping to ease any worries they may have.
We'd love to hear about your favourites too. What would you add to this list?