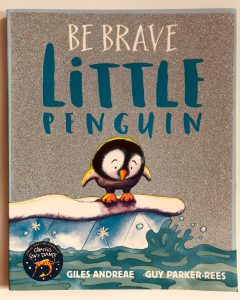 This sparkly book is very popular in our house at the moment.
The story is about Pip Pip, a tiny penguin who is scared of the sea. All of his penguin peers laugh at his fears and soon he becomes lonely and sad.He plays by himself on land so that he doesn't have to go near the water.
One day, following some gentle encouragement from his mum, he tip toes to the edge and leans forward. Can he overcome his fears and jump?
An inspiring little story about courage, with lovely illustrations and some extra sparkle.
Buy it now: http://amzn.to/2n2Oczz