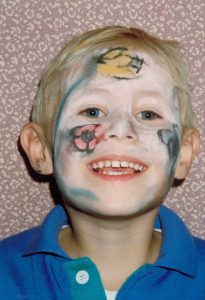 Hello Ian! Thank you so much for chatting to me about your debut book 'Nen and the Lonely Fisherman.
Could you give us a little overview of what the book is about?
At its heart, Nen and the Lonely Fisherman is about hope and finding that someone special in your life. Nen spends his days exploring his underwater kingdom, but is lonely and wants more from his life. He ventures to the surface and meets a lonely, quiet fisherman who spends his days looking after the beaches. But Nen's father, Pelagios, is furious that his son is spending so much time with a human – humans are destroying his precious oceans. So, he creates a terrifying sea storm and Ernest is thrown into the waves. Can Nen save him and can they convince Pelagios that two people from two very different worlds can be together?