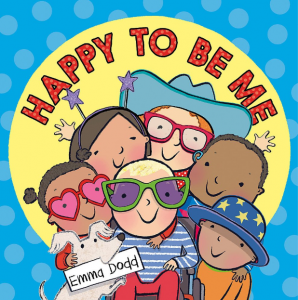 This colourful, body positive book is an absolute joy! It follows a diverse group of children as they take a trip around the human body, giving thanks for all the things it allows us to do.
Mouths are great for smiling and toes are made to wiggle. Hands allow you to touch things, like bunnies, sheep and snakes! Arms are perfect for hugs when you're feeling sad and tongues let you taste all of your favourite foods!
The cheerful rhyme and gorgeous illustrations show us all the things we have to be thankful for, whilst highlighting the ways in which we are all unique. And this isn't just a celebration of able bodies – wheelchairs, hearing aids and glasses are all positively featured too.